Regular price
Platinum Naturals Easymulti Teen Young Women
---
Easymulti® Teen Young Women provides the nutrients that teenage girls need for overall health, clear skin, strong teeth and bones, better eyesight, as well as improved mood and energy. Made with Superior Nutrient Absorption: nutrients protected in healthy oils enable your body to absorb more of what it needs throughout the day.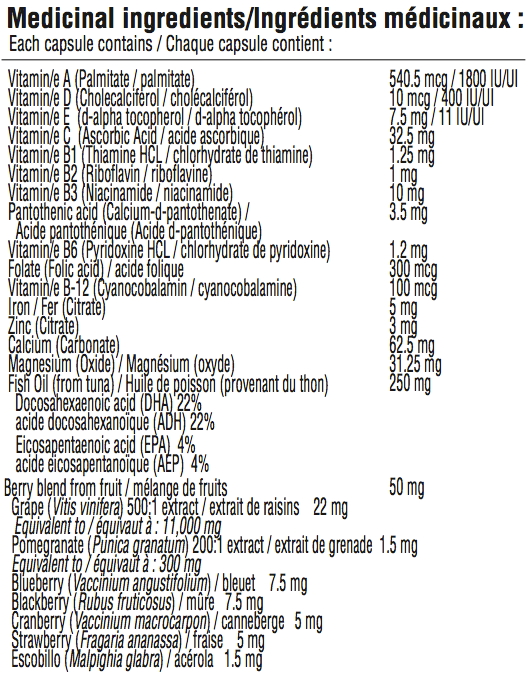 Non-Medicinal Ingredients:
Olive oil (cold pressed, extra virgin), beeswax, soy lecithin.
Capsule Ingredients:
Gelatin, glycerin, purified water, natural caramel colour.
Caution:
 Keep out of reach of children. This product contains enough iron to seriously harm a child.