Regular price
Platinum Naturals Easymulti Vegan
---
VitaVegan is a 100% vegan-friendly multivitamin designed to complement a vegetarian or vegan diet. It contains Omega-3 from flax seed oil and highly bioavailable forms of B12 and Iron. Made with superior nutrient absorption: nutrients protected in healthy oils enable your body to absorb more of what it needs throughout the day.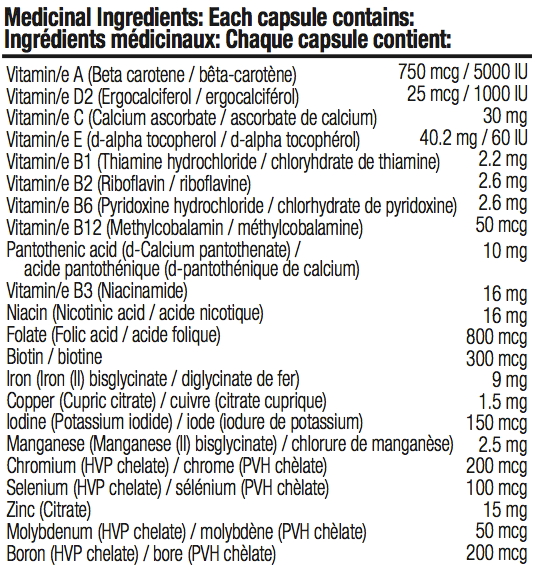 Non-Medicinal Ingredients:
 Flax seed oil, sunflower lecithin, rosemary extract, parsley seed oil, glyceryl monostearate, silica.
Capsule Ingredients:
 Cellulose, chlorophyll.
Caution:
Keep out of reach of children. There is enough iron in this package to seriously harm a child.