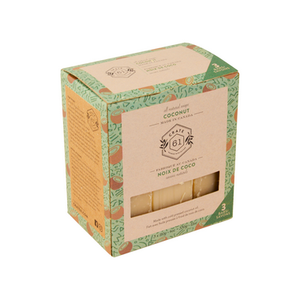 Regular price
Crate 61 Organics Coconut Soap 3 pack
---
Crate 61 Organics Coconut Soap gives off the scent of the Caribbean! Every time you smell this bar of soap your mind will travel to a tropical beach destination. This bar lathers like you won't believe! This bar is made with a natural coconut flavor not an essential oil.
Features:
Fantastic body and hair wash
Higher content of coconut oil makes a very rich lather
3 x 110g bars
Ingredients: Saponified: Extra Virgin Olive Oil, Palm Oil, Coconut Oil, Avocado Oil, Natural Flavor.

May have come into contact with wheat or tree nuts.