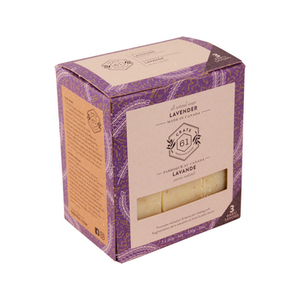 Regular price
Crate 61 Organics Lavender Soap 3 pack
---
Lavender Is A Scent On Its Own Pedestal. Moisturizing bar with the calming scent of premium Croatian lavender oil.
Features:
Widely known to have calming and soothing properties.
Perfect for drier skin
3 x 110g bars
Ingredients:
Saponified: Extra Virgin Olive Oil, Palm Oil, Coconut Oil, Avocado Oil, Lavender essential oil, Lavender flowers.
May have come into contact with wheat or tree nuts.