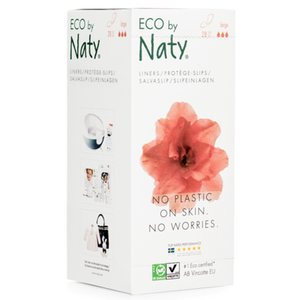 Regular price
Eco by Naty Panty Liners Large, 28 pcs
---
Eco by Naty Panty Liners are a natural panty liner with a natural top sheet, an absorbent core made from totally chlorine free pulp and a GM-free corn based film.
A. Natural Top Sheet
B. Chlorine Free Pulp Core
C. GM-free Corn Based Film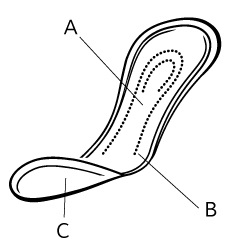 These liners contain no plastic, are 100% compostable and are free from latex.

Features:
Gentle on your skin
Gentle on the environment
Based on natural and renewable materials
Panty Liners with a soft top layer based on tree pulp
Fluid resistant and breathable bottom layer made of corn film
100% chlorine free