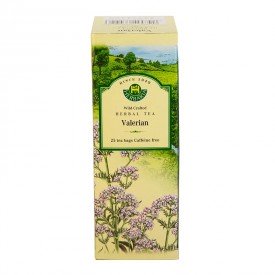 Regular price
Herbaria Valerian Root 25 Tea Bags
---
VALERIAN (VALERIANAE RADIX)
May help to alleviate sleep disorders
May help relieve nervous disorders, including anxiety
Traditionally used to relieve joint and muscle pain
Wild Crafted
Caffeine Free
Herbal Tea
Valerian Tea boasts a long history of traditional use for sleep disorders, including insomnia.
It further offers a mild sedative effect, which may be beneficial for certain nervous conditions, including anxiety, hysterical states and gastrointestinal distress occurring as a result of these states.
Valerian Tea has also been used traditionally to relieve muscle and joint pain.