Regular price
MegaFood Calcium, Magnesium & Potassium
---
MegaFood Calcium, Magnesium & Potassium helps to maintain already healthy blood pressure levels and cardiovascular health.
Features:
Supports the health of bones and muscular system
Organic herbs provide synergistic trace minerals to catalyze utilization
Easy to digest on an empty stomach
Suggested Use:
2 tablets daily. May be taken anytime throughout the day, even on an empty stomach.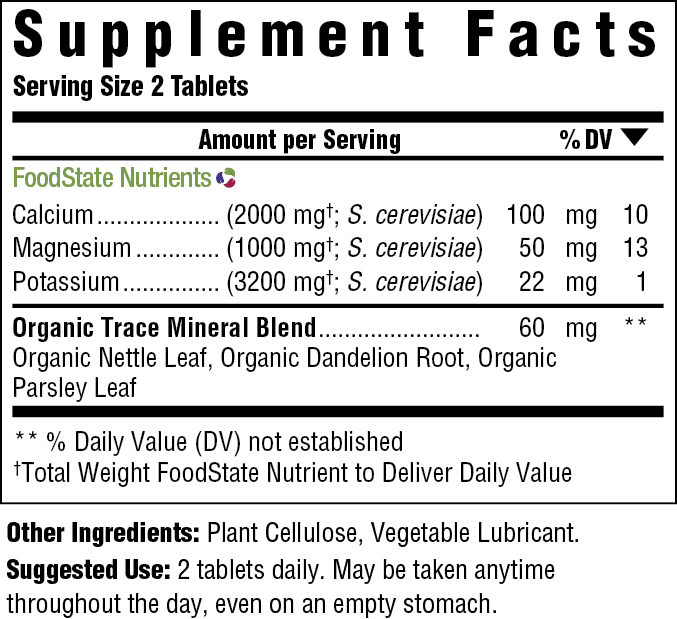 FoodState Nutrients™ are made with fresh and local foods. Crafted with MegaFood's Slo-Food Process™, they deliver the most authentic nourishment available, which MegaFoods believes the body recognizes as 100% whole food.

Natural, Non-GMO, Gluten Free, Sugar Free, Peanut Free Facility, Tree Nut Free Facility, Kosher, Vegetarian, Dairy Free