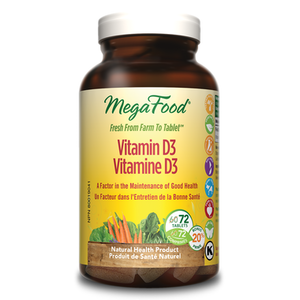 Regular price
MegaFood Vitmain D3 1000 IU
---
MegaFood Vitamin D3 helps to enhance the body's natural energy stores, mental alertness and overall well-being. This the D3 in this MegaFood supplement is delivered in wholesome nutritional yeast (S. cerevisiae)
Features:
Promotes healthy immune function, strong bones, hormonal production and overall well-being
FoodState vitamin D3 also delivers amino acids and sterols which act to catalyze utilization and replenish the body
Organic whole foods provide synergistic co-factors to enhance utilization
Easy to digest even on an empty stomach
Suggested Use: 1 tablet daily. May be taken anytime throughout the day, even on an empty stomach.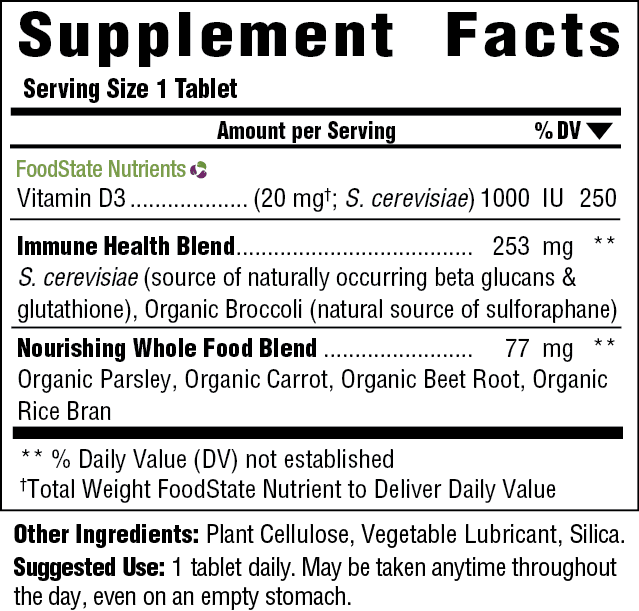 FoodState Nutrients™ are made with fresh and local foods. Crafted with MegaFood's Slo-Food Process™, they deliver the most authentic nourishment available, which MegaFoods believes the body recognizes as 100% whole food.
Natural, Non-GMO, Gluten Free, Sugar Free, Peanut Free Facility, Tree Nut Free Facility, Kosher, Vegetarian, Dairy Free