Regular price
Platinum Naturals EasyIron Extra Gentle
---
EasyIron Extra Gentle is formulated for those with a moderate iron deficiency. Clinically shown to be well-absorbed and non-constipating. Made with Superior Nutrient Absorption: nutrients protected in healthy oils enable your body to absorb more of what it needs throughout the day.
Recommended Adult Dosage:
Take one capsule daily.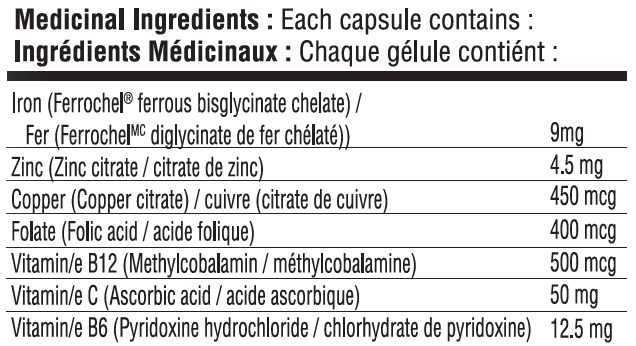 Non-Medicinal Ingredients:
 Cold pressed olive oil, soy lecithin, beeswax.
Capsule Ingredients:
Hypromellose (from wood pulp), purified water.
Caution:
Keep out of reach of children. This bottle contains enough iron to seriously harm a child.